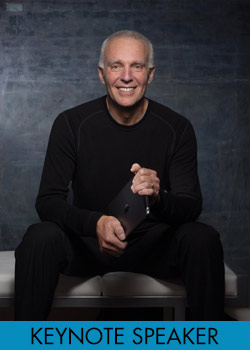 Keynote Speaker
Barry Libert
Barry is a digital board member, CEO advisor and angel investor. He is also a senior fellow at Wharton's SEI Center.

Barry has spent the last decade: advising boards and leaders about how to build digital networks and platforms to drive value, growth and profits; assisting CEO's pivot their business models; and investing in social, mobile, cloud, and big data startups. His portfolio companies have built networks and platforms for many leading brands including Goldman Sachs, Major League Baseball, AAA, and ESPN. Barry also sits a number of for profit and not-for-profit boards.

Barry has co-authored 6 books. His newest is called The Network Imperative: How to Survive and Grow in the Age of Digital Business Models (published by Harvard Business Review Press, June 28, 2016). This book, along with his others – including We Are Smarter than Me and Social Nation - focus on the value of today's technologies, new business models and networks.

Mr. Libert has delivered more than 400 keynote speeches to 30,000 people globally. He has been published 1100 articles in such periodicals as Harvard Business Review, The Wall Street Journal, Newsweek, Barron's, and The New York Times. He has also appeared on CNN, CNBC, FNN and NPR.

Barry began his career with McKinsey & Company, is a graduate of Tufts University (Magna Cum Laude), and holds an MBA from Columbia University (Beta Gamma Sigma). He resides in Dover, Massachusetts with his wife and has two grown sons he adores.