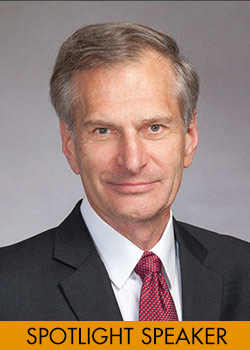 Speaker
Roy Pollock
Dr. Roy Pollock is the Chief Learning Officer and co-founder of The 6Ds® Company and co‐author of the best‐selling Six Disciplines of Breakthrough Learning: How to Turn Training and Development into Business Results, The Field Guide to the 6Ds as well as Getting Your Money's Worth from Training and Development.

Dr. Pollock has extensive experience in education, line management, and strategy development. He is a popular speaker and consultant with a long‐standing interest in education and leadership development. He has a passion for helping individuals and organizations excel.

Prior to founding The 6Ds Company, Roy served as Chief learning Officer for the Fort Hill Company, as Assistant Dean for Curriculum Development, Cornell College of Veterinary Medicine; Vice President, Global Strategic Product Development for SmithKline Beecham Animal Health; Vice President, Companion Animal Division for Pfizer; President, IDEXX Informatics; and President, VetConnect Systems, Inc. He is a member of Phi Beta Kappa and a Fellow of the Kellogg Foundation National Leadership Program.