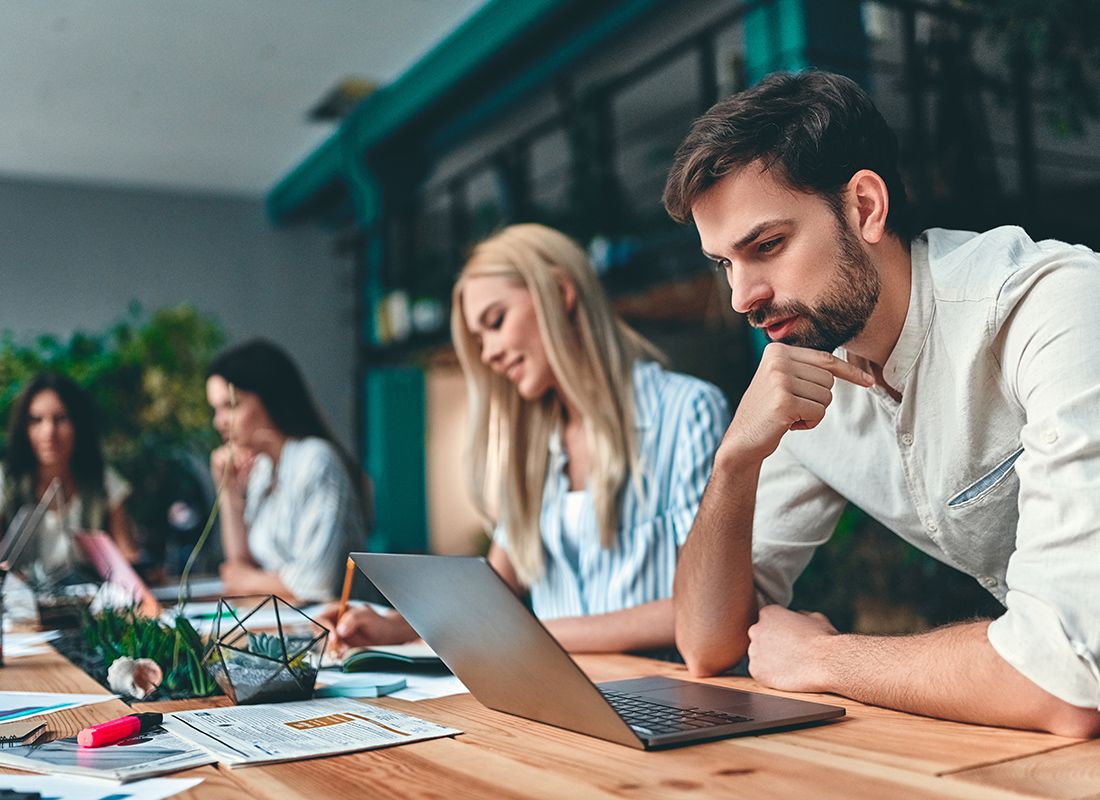 Date: June 7, 2023
Five Things to Consider When Selecting an MLS Partner
Over the past few years, outsourcing has moved from a transactional model to a more closely-knit value-driven partnership model, called Managed Services.  Organizations increasingly expect their service providers to drive innovation and ensure functional alignment with core business goals. As per the Deloitte's global outsourcing survey 2022, the last two years have been extraordinary in terms of growth, with organizations focused on expanding into new markets and tapping into new business models.
 GlobeNewswire report further says that the global managed services market is forecasted to reach USD 680.08 billion by 2030, rising at a 13.8% CAGR between 2021 and 2030. 
A managed service model can serve different departments of an organization from – L&D to IT to Finance or Legal. Within the context of L&D, the past few years have witnessed the rise of a specialized form of managed services called Managed Learning Services (MLS). Managed learning services is an outsourcing model where an organization outsources all or some parts of their core L&D activities to a strategic partner. Some of the benefits companies expect when outsourcing activities in the L&D value chain include:
Optimized costs and reduction in overheads
Freedom to focus on key learning goals and ensure better alignment of learning with overall business strategy
Scalability and global reach
Access to industry best practices and niche skills that are expensive to develop in-house
These potential benefits of outsourcing can only be achieved by choosing the right service provider. Here are 5 key considerations for selecting an ideal Managed Learning Service provider.
Global footprint with consistent service delivery 
Your company is global and so should your learning services provider. An ideal MLS provider will be able to streamline learning processes across geographies and yet simultaneously ensure that regional variances in demand are catered to in a timely manner. 
An MLS provider will only be able to achieve this if they have a global service delivery model which is backed by physical presence in several countries across continents. When a partner operates at scale, they can ensure faster implementation and management of services across locations, provide local-language support, and utilize locally available resources to suit your functional goals.
Reputation and credibility 
The reputation of a service provider can be a good indicator of their ability to provide services over a long-term partnership. The success of any managed services partnership is dependent on your partner's ability to meet delivery demands in light of changing business needs. Your MLS partner needs to have a good reputation within the learning industry. Look at the numbers of years they have been in operation and ask for client references. Industry awards, accreditation, certifications, and analyst feedback are also good data points to consider here.
Ability to drive the innovation charter
As previously stated, more and more managed service providers are now expected to drive innovation by their customers. Organizations are now turning to service providers to overcome existing challenges related to skills and services, making innovation a key component of the contract, and even increasing outsourcing compensation as they innovate.
A managed learning partnership should be no different. A competent MLS provider should be able to help you distinguish between temporary fads and sustainable long-term improvements. They should exhibit thought leadership when it comes to learning. It may be useful to explore some key trends that they feel are currently driving learning and ask for specific examples of how they have implemented these practices, processes or technology in their current engagements. As an example, it may be a better approach to ask a vendor for an example of where they have leveraged RPA for learning operations rather than focusing on the technical documents they may provide on the subject. 
Quality of People and Processes 
Deloitte's 2018 outsourcing survey says, "Today, disruptive outsourcing is about collaborating with partners in the marketplace to integrate services an organization cannot quickly build on its own to innovate, transform, propel its growth, and unnerve its competitors." With the focus on collaboration, it is becoming increasingly obvious that companies who plan to outsource must spend more time on the RFP or service provider selection process. In fact, 42% of the organizations in the survey state that they would spend more time in the RFP or service provider selection in their next outsourcing initiative based on past experiences. As part of this process, consider focusing on a prospect MLS provider's governance, knowledge management practices, cross-skilling, and upskilling practices for their employees. These practices are good indicator that an organization has the processes and systems in place to manage several customers across industries to ensure the migration of best practices from one engagement to other.
On the process side, it is also a good practice to pay attention to the kind of SLAs that the provider tends to focus on. SLAs need to be performance-based and built on factors that have maximum impact. 18% of respondents in the global outsourcing survey state that they would like to construct a more detailed service level agreement based on past experience. 
Strong vendor network and great industry relationships
A large percentage of an organization's overall learning spend is third-party spend, which means that your chosen learning provider will have to work with a plethora of vendors to fulfill your learning needs. In a simple world, you would expect your vendors to collaborate. However, with multiple vendors across geographies this can be challenging – especially if your learning ecosystem is fragmented or decentralized. One of the factors you can consider is the nature of partnerships and relationships the provider has with other companies in the learning ecosystem. Do they have partnerships with top LMS providers like Saba or Cornerstone? Have they previously worked with leading LXP platforms like EdCast and Degreed? Credible relationships with other vendors are an indicator of a collaborative approach which will benefit your integrated learning ecosystem.