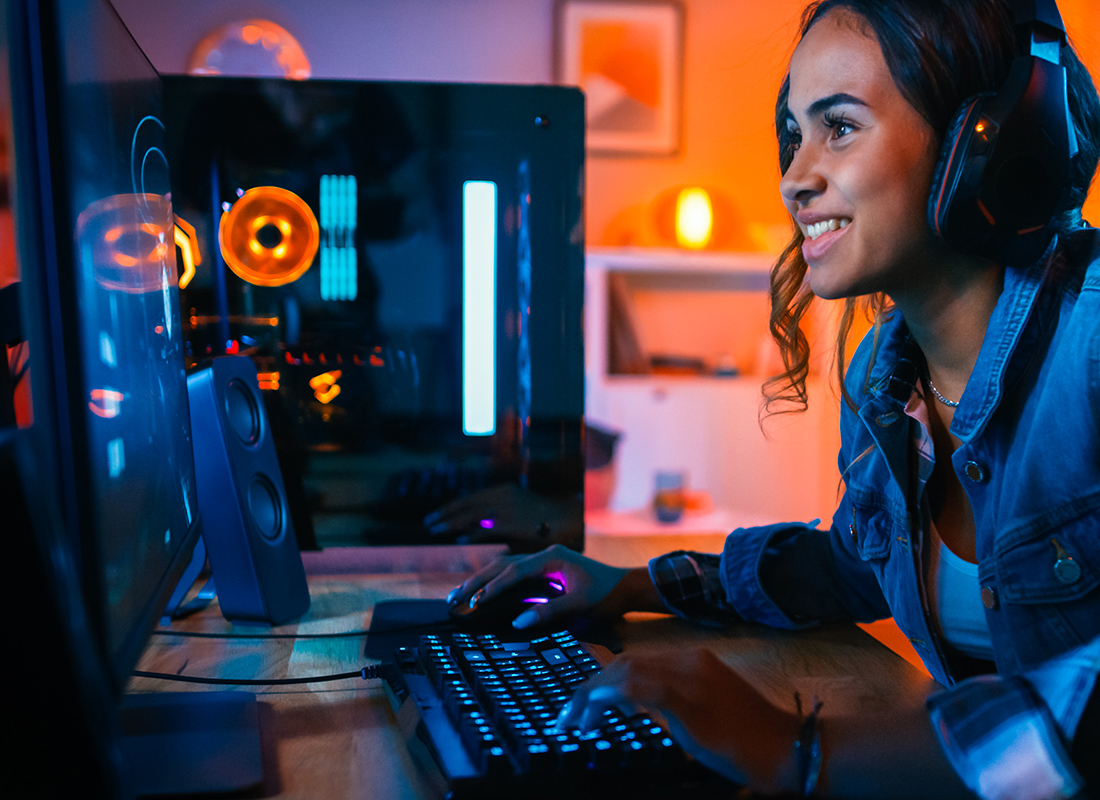 Author: Bradon Dickens | Date: June 7, 2023
Why Nfinity by NIIT Standardized on Unity 3D
Unity 3D is an industrial strength game development engine that lets us create and deploy high end games and simulations. Unity was designed with a commitment to ease of use, from its intuitive graphical interface to the choice of supporting the C# programming language – a well-supported, well documented coding language with a huge base of experts. With a massive community of active developers and a robust digital marketplace, Unity makes it easy to find and purchase graphical and functional components to speed up projects.
In the game industry, it has been used to develop blockbuster commercial titles like Pokémon Go and Assassin's Creed. In the world of training, we've used it to create immersive games and simulations on technical skills like electrical engineering, home inspection, and well control; soft skills like ethics, compliance, and customer service; and even academic skills like elementary math, biology, and life science.
There are a number of reasons we're confident that Unity 3D is the way forward for serious games and simulations, but one of the most compelling is the massive number of deployment targets the engine supports. A deployment target is the device you want the game to be played on – Browsers, Android, iOS, Oculus, Apple TV, Xbox, PlayStation, etc. Unity 3D allows us to, from a single codebase, publish to nearly any conceivable device.
Unity 3D also enables effective production pipelines by allowing for deep editor tool extensions. This means that there is virtually no limit to the functionality we can add on to the development environment – which lets us build tools for designers and artists to do better work faster by automating tedious coding tasks, routinizing repetitive build routines, and templatizing interactions for lightning fast development.
Several other engines can more or less match Unity's features, but Unity's unique licensing model makes it the obvious choice for training. Many commercial game engines require end-user licensing. This means that many game engines charge more as the size of the game and simulation audience increases. Unity 3D offers a much simpler licensing model. In a nutshell, we're able to charge our clients set rates on a product, and that price does not change if our clients decide to dramatically expand the audience.
Author's Bio:​
Brandon Dickens is NIIT's Senior Director of User Experience. He works with the Cognitive Arts Content Center of Excellence to create products that deliver innovative business impact, whether that be through virtual and augmented reality, real-time 3D games, interactive video, or meaningful visualization. In a past life, he completed a Master's degree in new media rhetoric. ​