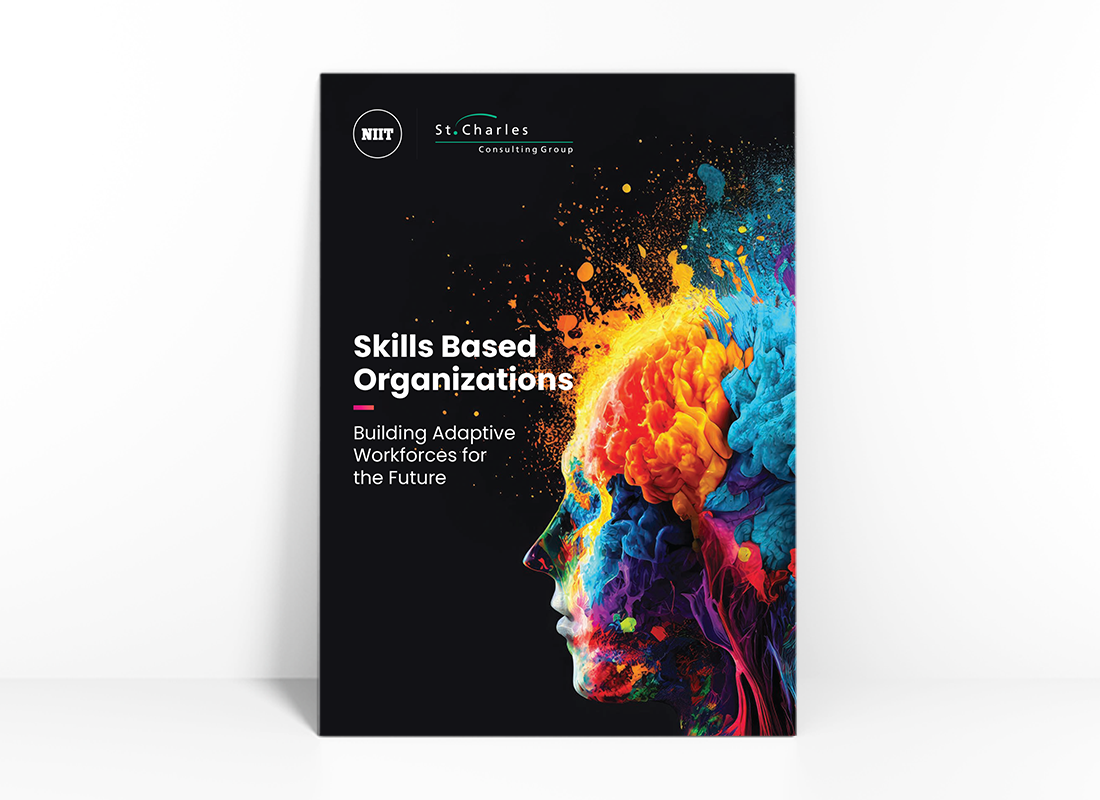 Skills-Based Organizations Report
Despite the widespread interest in skills, our research shows that many organizations are still in the early stages of their skills journey, with only a limited number of success stories to draw from. This report is part of an ongoing research initiative by NIIT and the St. Charles Consulting Group to help uncover the challenges, maturity models, case studies, and best practices to develop a skills-based learning and talent ecosystem for large, global, forward-looking organizations.
NIIT and St. Charles conducted an in-depth analysis of our internal client experience in skills-based organizations (SBOs) and gathered valuable insights from 20 industry-leading organizations. We also conducted an extensive literature search to create a cutting-edge Skills-based Talent Strategy Framework®, which served as the foundation for the SBO survey. The report outlines the perspectives these organizations shared on their efforts to develop skills within their own companies.